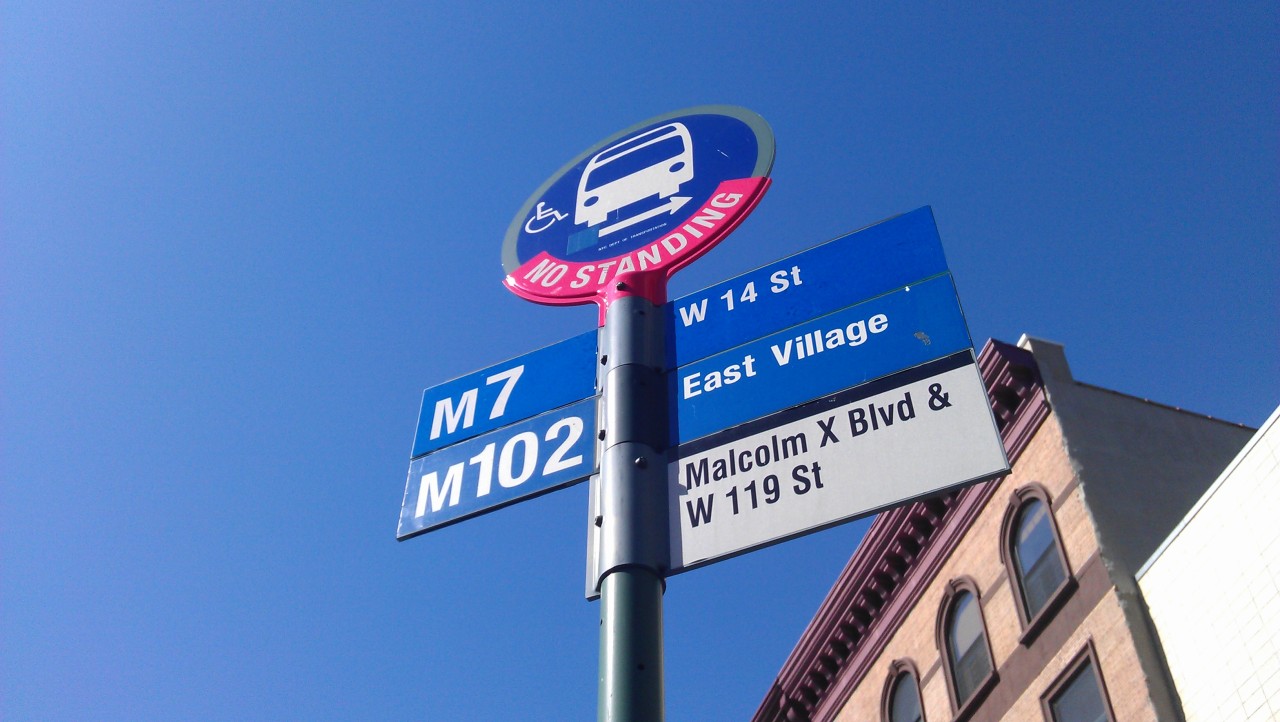 No standing signs can be found all over the City, but it may not always be clear how they affect your vehicle. The following dedicated use signs indicate that the space may be used only for the stated type of vehicle. So if your vehicle does not meet the criteria described, it is a no standing zone for you.
Taxi stand.
Taxi and/or for-hire vehicle relief stand.
Bus stop.
Authorized vehicles.
Hotel loading zone.
Commuter van stop.
For-hire vehicle stand.
Diplomatic and consular vehicles.
Parking Permitted. These signs have days and times when it's in effect. Outside of these times, standing and parking are prohibited.
When encountering these signs, remember that, in most cases, you are allowed to stop briefly to pick up or discharge passengers. But be aware of your surroundings. If the designated authorized vehicle is nearby and you run the chance of getting in the way, play it safe and stop somewhere else or you risk getting a ticket.