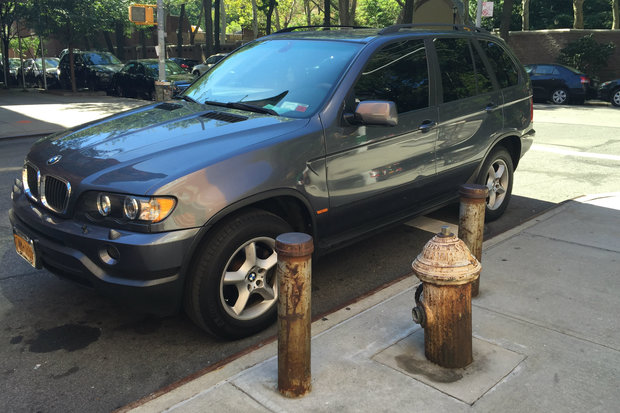 Summary & Quick Facts
Drivers should never stop, stand, or park within 15 feet of an NYC fire hydrant.
If you receive a fire hydrant parking ticket, the fine will cost you a steep $115. 
Do not park by a broken hydrant, you will still get a parking ticket.
The one exception to the rule: drivers may stand within 15 feet of a fire hydrant between sunrise and sunset but a licensed driver must be in the car and ready to move at a moments notice.
You may also stop temporarily to drop-off or pick-up passengers within 15 feet of a fire hydrant between sunrise and sunset.
NYC Fire Hydrants
It's found on almost every New York City street. Firefighters need them to do their crucially important jobs, kids love them for the summer fun and dogs…well you know!  Fire hydrants are undoubtedly a blessing for all New Yorkers. They help keep us safe during emergencies like fires and keep us cool during the dog days of summer. But for a lot of city drivers, the hydrant can be a pricey parking ticket waiting to happen. Still, we totally need as many fire hydrants it takes to keep the city safe. For this reason, its important for all city drivers to know the rules. Doing so can not only help you avoid getting a fire hydrant parking ticket but more importantly, potentially save a life.
What Are Rules Regarding A NYC Fire Hydrant?
First, let's take a second to read what the regulations are straight from the City law books:
"(e) General no stopping zones (stopping, standing and parking prohibited in specified places). No person shall stop, stand, or park a vehicle in any of the following places, unless otherwise indicated by posted signs, markings or other traffic control devices, or at the direction of a law enforcement officer, or as otherwise provided in this subdivision:

(2) Hydrants. Within fifteen feet of a fire hydrant, unless otherwise indicated by signs, or parking meters, except that during the period from sunrise to sunset if standing is not otherwise prohibited, the operator of a passenger car may stand the vehicle alongside a fire hydrant provided that the operator remains in the operator's seat ready for immediate operation of the vehicle at all times and starts the motor of the car on hearing the approach of fire apparatus, and provided further, that the operator shall immediately remove the car from alongside the fire hydrant when instructed to do so by any member of the police, fire, or other municipal department acting in his/her official capacity."
Never Do This By A NYC Fire Hydrant
We're not talking about marking your territory. Drivers can never stop, stand, or park within 15 feet of an NYC fire hydrant. This means that you cannot park on either side of the fire hydrant, whether ahead or behind it. So definitely try to give the fire hydrant ample room. By doing this, you allow firefighters access the water provided by the fire hydrant in the event of a fire.
The 15 feet gives ample space for firefighters to quickly find out exactly where the pump is located. Firefighters do amazing things, but maneuvering those big fire hoses is harder than it looks. Do your civic duty and try not to get in the way. So next time you think about leaving your car unattended car in front of that hydrant, think again. If there happens to be an emergency (let's hope not), expect to come back to a window smashed to pieces with a big hose running through it (yes, they can and will do this!) and a soaking wet car. And of course, you will get a parking ticket with a very steep fine as the cherry on top. A fire hydrant parking ticket can set you back a whopping $115. 
Do Not Park By A "Broken" Fire Hydrant
Though some hydrants may look like they are broken beyond repair or not in use, don't fall for the trap. A fire hydrant's condition is irrelevant and you can still receive a parking ticket should you decide to park your vehicle in front of them. Little do drivers know, but in an emergency, the FDNY can always attempt to repair these hydrants for use on the spot. So again, keep it moving if you can and try to find another place to park.
The Hydrant's Hidden Secret
One hidden secret drivers should know about the city's fire hydrant regulation is that any time between sunrise and sunset, a passenger vehicle may stand alongside a fire hydrant as long as the licensed driver of the vehicle remains behind the wheel. Drivers may also expeditiously pick up or drop off passengers by a fire hydrant as well during this same time of day.

Don't sleep though you can still get a parking ticket. It's really up to the discretion of the traffic agent. So drivers must be ready to move the vehicle at a moments notice if directed by a city official, traffic agent or emergency. Also remember, that after sunset, this exception expires and you cannot, once again, park within 15 feet of a fire hydrant at any time.  In a lot of cases, NYC fire hydrants are denoted by a red painted curb that defines the area as a no parking zone. But if the fire hydrant doesn't have this red painted curb, keep in mind that the 15-foot rule still applies.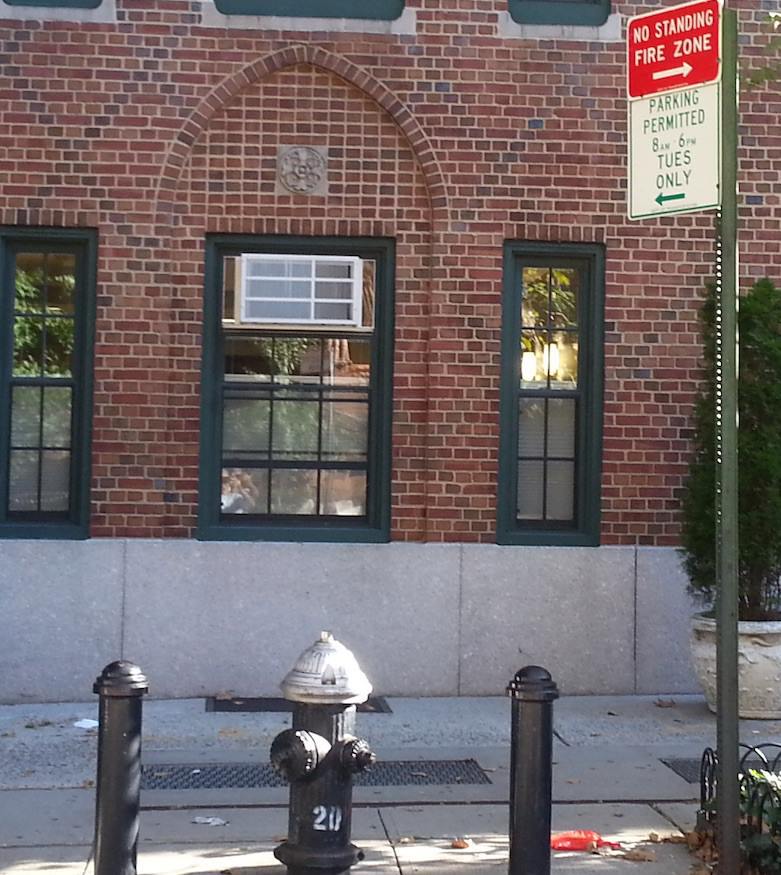 Don't Let Confusing Signage Fool You
A confusing part of the NYC fire hydrant rule is that some parking signs around hydrants appear to contradict an otherwise seemingly illegal spot. So like the situation in the image above for example, if a sign prohibits parking between 10:30 AM-6:30 PM but allows parking all other times, and the sign has an arrow pointing in the direction of a fire hydrant, it may seem like you are free to park in front of the hydrant. Doesn't it seem to perfect? How could you not be able to get away with getting a parking ticket?  Don't let this fool you. You still absolutely run the risk of being issued a parking ticket. It's always best to play it safe and not park by fire hydrants. Afterall, we are in New York City and unfortunately, there always seems to be an emergency around the corner. You never know when the firefighters will need immediate access to the fire hydrant you parked in front of.
If you have recently received a fire hydrant parking ticket, don't let it sit there. Learn the best ways to beat back the flames burning your wallet by paying or fighting (if you feel like you have a good case) that parking ticket.